PRE-ORDER: Rogue-lite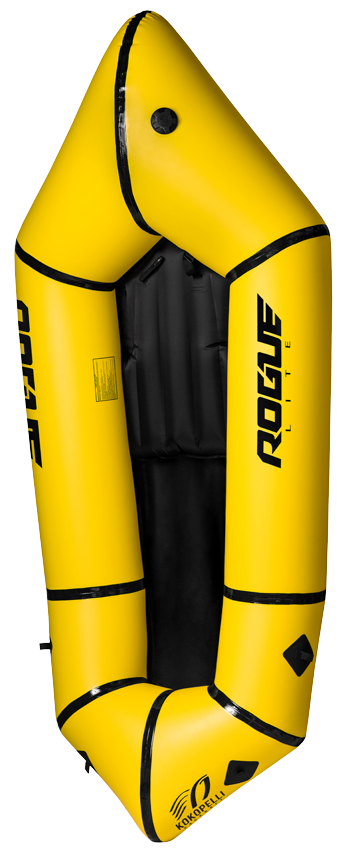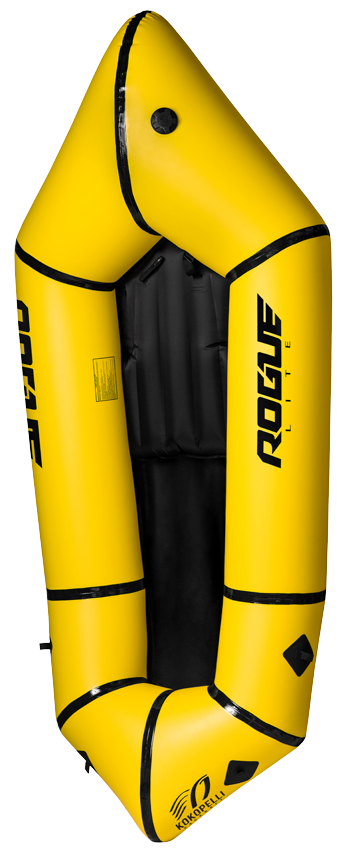 PRE-ORDER: Rogue-lite
Rogue-lite (YELLOW): AVAILABLE NOW
Rogue-lite w/ Tizip (YELLOW): Pre-Orders Ship May 1st
Rogue-lite (GREEN): Pre-orders ship May 1st
Rogue-lite w/ Tizip (GREEN): Pre-orders ship May 1st
The Rogue series packrafts won a 'Gear of the Year' selection by Men's Journal magazine for 2019. The Rogue-lite is one of the lightest packrafts in Kokopelli's fleet weighing in at 5.2 pounds. Kokopelli has designed the Rogue-lite packraft to be functional while reducing weight and maximizing compactness. This packraft is ideal for backcountry river crossings, high alpine lake fishing and wide calm rivers.
The Rogue series packrafts are the first in class packrafts to offer a Kevlar reinforced floor system This maximizes durability while reducing weight and pack size.
The Rogue-lite packraft can be rolled up into the size of a roll of paper towels make it ideal from bike-packing and backpacking alike. The Rogue-lite is a single chambered packraft and includes an inflatable seat cushion.
There are four strategically placed d-rings on the front of the packraft to allow secure storage of gear. The inflatable seat cushion will keep you dry and allow you to sit higher, allowing for deeper paddle stroke. There is no seat back which further reduces weight and minimizes pack size.
Weight
Packraft: 5 lb 3 oz (2.4 kg)
Inflatable Seat: 8 oz (0.2 kg)
Compression Straps (Set of 2): 2 oz (0.1 kg)
Inflation Bag: 3 oz (0.1 kg)
Inflation Tube: 2 oz (0.1 kg)
Optional Tizip: 3 oz (0.1 kg)
Dimensions
Outside Length: 85 in (216 cm)
Outside Width: 37 in (94 cm)
Tube Diameter: 12 in (30 cm)
Cockpit Length: 51 in (130 cm)
Cockpit Width: 15.5 in (39 cm)
Construction
Sidewall Material: 210d TPU Nylon
Floor Material: 210d TPU Kevlar-Nylon
Valve Type: Leafield D7
Air Chambers
1 (Main Pontoon)
Load Capacity
275 lb (125 kg)
IN THE BOX
1 Packraft
1 Inflatable Seat
1 Compression Straps (Set of 2)
1 Inflation Bag
1 Inflation Tube
1 Emergency Patch Kit
WARRANTY
ADVENTURE SERIES
The Adventure Series was designed with the multi-sport enthusiast who want to take their adventure to the next level. Adventure Series packrafts are great for bikerafting, backpacking, fishing high-alpine lakes, or portaging rivers. The larger trim allows for a more stable platform for carrying gear, while the increased stern-volume makes carrying more gear for multi-day trips is even easier. Adventure Series packrafts are single chambered and engineered to adventure with our proprietary TPU Kevlar-Nylon floor.